14 Feb

Happy Valentine's Day!

**Just a warning, this post might be a little more PG-13 today**

We thought this video might be fitting for today: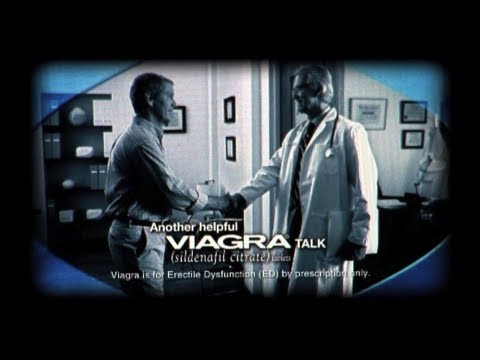 And now, a guest post by Rip's sister, Jane! She talks about a subject we know a lot of you might be interested in. Turns out eating a heart healthy diet does a lot more than most people expect.
With that – we wish you a very happy Valentine's Day filled with lots of love.
One of the most amazing things that happened to our father's male heart patients while on his Prevent and Reverse Heart Disease diet was not that their cholesterol numbers went down, or their blood pressure numbers plummeted, or their weight dropped effortlessly, or their type 2 diabetes went away — it was that another part of their body was doubling in size.
I could not believe this HUGE piece of evidence was not gaining more attention in the medical field.  What a motivational kick in the pants. Seriously, some patients need the proverbial skillet to the head announcing, "Stop eating all that penile artery-clogging grease, meat and cheese, if you want to get it up past the age of 40!"
Sure this is a message for men. But I jumped at the chance to write this because I am a woman. A married woman.
A current estimate of the number of men in the United States who experience erectile dysfunction is 30 million. And not all cases are reported, as you can imagine.
Causes of erectile dysfunction can vary from type 2 diabetes, high blood pressure, cardiovascular disease, to smoking, neurological damage, depression and even certain medications.
The plant-strong approach to eating can combat the symptoms of erectile dysfunction for the aforementioned disease states, as well as the disease states themselves.
Here is how.
First, a snapshot of a healthy anatomy and physiology.
Our vascular system is everywhere in our bodies and is made up of an intricate network of blood vessels (also known as arteries and veins) that carry our blood throughout our body. The innermost lining of every artery is called the endothelium – a smooth, slippery surface that is spectacular for a number of reasons. We are going to focus on the endothelium's ability to release nitric oxide, which when released dilates arteries.
Did you catch that? Nitric oxide can cause the small round tubes that carry our blood to expand – get bigger.
Nitric oxide is a gas.
Nitric oxide dilates arteries.
Nitric oxide is amazing.
So, in a healthy body when the brain sends the blood vessels a neurological message of, say …
"There is a tiger, run!"
"Save that child who is heading into traffic!"
"What just went bump in the night?"
… this causes the arteries in the legs to release nitric oxide, which dilates arterial walls, provides an increase in blood flow and the power to sprint to safety.
The same goes for the penile arteries – the ones that provide blood flow to the penis. The brain sends a neurological message of … say …
"Oh, the mood is right."
"Hey, the kids are all at sleepovers."
"Hey, the kids are all at college."
"Thanks, for doing the dishes, honey."
This triggers the arteries of the penis to release nitric oxide, which dilates arterial walls and provides increased blood flow to the corpora cavernosa (engorge-able) tissue of the penis.  The engorgement of this tissue does something essential – it presses up against, compromises, sort of cuts off the flow of blood in the penile vein. This blocks drainage of blood out of the penis creating a blood-filled erection, a boner, a stiffy, a hard-on, you name it.
Now a snapshot of the unhealthy physiology.
The Standard American Diet (otherwise referred to as SAD) hardens and thickens the lining of the arteries.  The fact that this plaque-y build-up within the arteries comes from eating a meaty, greasy, cheesy diet is widely known. Yet, lesser known, is the injury to the endothelium – that smooth, slippery innermost layer of blood vessels that releases nitric oxide. This is where we are focusing once again.
Day after day, meal after meal, bite after bite of highly processed, fatty foods injure the endothelium's ability to function correctly. This sort of diet compromises the endothelium's ability to release nitric oxide (gasp).
Dr. Vogel, Director of Clinical Vascular Biology from the University of Maryland, performed a brilliant experiment that showed how quickly the endothelium loses the ability to release nitric oxide after a fatty, processed meal. The insult is almost immediate.
Any male eating the standard American diet, pay heed if you enjoy your erections: No nitric oxide means no dilation – which means no increased blood flow – which means no squashing of the penile veins – which means no blood build up in the penis – which means no erection! Which means no …
The uplifting news is that a plant-strong diet filled with whole grains, greens, fruits, veggies, beans and berries literally cleans out the plaque coating the endothelium of the vascular system and repairs the endothelial cell's ability to release nitric oxide.
My brother Rip ran a few pilot studies while writing The Engine 2 Diet. After eating a plant-strong Engine 2 Diet for 6 weeks, guys in the 30's and 40's reported back to Rip with exciting news:
"I am back to my high school blue-steel down there!"
"I have got the diamond-cutter back!"
"This diet has me gaining in other ways."
These guys did not have any diagnosed diseases, but the self-assessed changes down there have convinced them of the power of plants.
So raise the flag!
Supply the blood-bank!
Keep it up!
Make that crouching tiger a hidden dragon!
Go plant-strong and be a pant–strong man so when your heart goes pitter-pat for your partner, you will not get angina, but vagina!
Jane Esselstyn RN is a nurse and a married mother of three. She loves presenting about disease prevention through nutrition and is a sex ed teacher to middle school boys and high school girls. They get the plant-strong message, respectfully: If you want a life filled with all those new erections you are experiencing, steer clear of a greasy, cheesy, meaty diet. And you will keep both your breasts at their best if you steer clear of cow's breast milk.