I had a good friend who told me that "all change is grief". Since then, anytime I've gone through a major change in my life (good or bad) I think about that, and how it always fits. When I changed my diet, there was definitely a grieving period. I went through all of the stages:
1. Denial
How many of us deny what we are learning about health? I know I wanted to. I didn't want to believe what I was reading. I wanted to go back to the way things were BEFORE I learned about this way of eating. I remember reading my first book on all of this and thinking that I just took the red pill (Matrix reference), and just maybe I was going to regret that. I could not un-learn what I had just learned. When I read China Study I remember this feeling of "do I really want to know?" isn't ignorance bliss? There have been parts of my journey in which denial has played a huge part in getting in the way of my success. When I'd learn about the facts regarding salt or higher fat plant-foods I went through the same feelings: did I want to know? Or did I want to be left in the dark?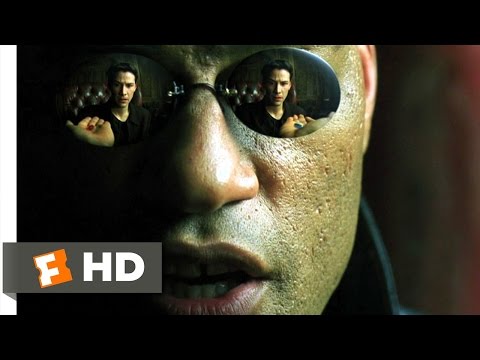 2. Anger
I think anger and changing your diet has two aspects to it, at least for me it did. I was angry at ALL of the misinformation regarding how we should eat. Angry at the food industry, at doctors, at nutritionists who I had talked to, angry at personal trainers I had been to. There was definitely that kind of anger. The other anger was anger regarding giving up some of my favorite foods/addictions. Giving up cheese made me angry. I was miserable to be around for a few days. I was so angry that I had to let it go, and that I had to change my habits. I always tell people that you can tell if you are addicted to something, if the thought of giving it up makes you angry. For me, that was cheese, the thought of giving it up made me feel angry and frustrated, it was then I knew that I was hooked on it, and that it NEEDED to go. Think through the foods/drinks that you would be angry if you had to let go of, it could be a sign that you are addicted to it, and might need to let go of it. After all, as much as I like cucumbers, if someone said I could never have them again, I wouldn't become angry, cheese on the other hand? In those first few weeks, I was angry.
3. Bargaining
"I'll just have a bite". "I'll just eat it at parties". "I'll just have it out with friends." the list goes on, doesn't it? Bargaining is part of what we do as humans. It's completely normal to start bargaining when you change the way you eat. We want to find the loop holes, and the ways around this new information we are learning. I was the queen of this. When I first started to change my diet, I obsessed over bargaining. "I'll have mozzarella on Christmas and my birthday" that was my big bargaining chip at the time. "I'll eat oil and salt ONLY when I go out with friends" was another. For me, I knew that I was addicted, I knew I was stuck in a pleasure trap regarding the foods that would hurt me, and I knew that bargaining would be like an alcoholic doing the same. I would never tell someone who was trying to quit drinking "well, just have it on Christmas and your birthday or out with friends". It didn't make it any easier, I still wanted to make bargains regarding my choices, but eventually realized that making bargains regarding my food choice, meant bargaining my health all together, which was not something I wanted.
Don't get me wrong, eating this way has dramatically improved all aspects of my life, and it did so fairly quickly in the beginning. However, there was a period that I went through in which I was depressed. For me it was thinking about all of this long-term. I didn't want to think I HAD to do this the rest of my life. I wanted desperately to think I could somehow manage to lose weight, get healthy and go back to the way things were. The more I realized that this was for life, that if I wanted to avoid the severe complications of T2 diabetes and obesity, I would need to do this, for life, the more depressed I got. It was temporary (now I'm thrilled with the way I eat and I can't imagine even thinking about going back). But for a little while? The thought was depressing. I thought I was going to miss out on so much life, so many experiences, and so many tastes. It's ok to feel depressed or sad regarding the new changes. It's ok to even cry about it (trust me there were PLENTY of tears). Know that this will pass, it might take time, but it does get better. It's ok to let yourself be sad for a little while.
5. Acceptance
I remember, a few months into my journey, thinking "I haven't been sad or upset about all of this for a while". I don't know when it hit me, or when the temptations went away (or mostly went away, there are still moments in which a peanut butter sandwich sounds really good to me). I just know that at some point I wasn't thinking about it as much, I wasn't having to put so much effort into this way of living. I wasn't obsessing over how to avoid temptation, it was just part of my life. I've found this is different for everyone. For some it is 3 weeks, for some it is 3 months, for some even longer. There is no rule on when this all becomes the fabric of your life, and just how you live. There is no set time line on when temptations go away, or become much less. I wish there was, and I wish I could tell you that it would be overnight. Just know that it gets better with time. The way you start to see food, changes. But it takes time and it takes sticking to plant-strong eating. The trouble is when we introduce in the addictive foods, we re-set our palet and we introduce this pleasure response in the brain, and our brains think "OH good, we're eating THIS again! Now we can crave it again!"
Is it easy? No. Is it worth it? Absolutely. More importantly YOU are worth it.
What stage are you in? And what advice do you have for others who might be starting? Did you find yourself going through grief when you became plant-strong?
Leave a comment, and we will pick someone to win a free copy of "The Pleasure Trap"!