19 Nov

Adventures with Ami: Holiday Blitz

It's officially the holiday season.

I know this because of ALL three of my own personal indicators have lit up.

1) I heard my first carol playing at the mall on November 8th – White Christmas.

2) I saw one of my FAVORITE Folgers coffee commercials – not the original 'Homecoming' with Peter coming home from college (though I do have that one bookmarked on YouTube), -which can bring tears to my eyes with a strong wave of nostalgia… it was the new updated one, where the little sister is all grown up when her brother comes home from Doctors Without Borders. It is NOT the holidays without this indicator for me.  The year that Folgers decided to have the Rockapella group sing a song, totally threw me off kilter.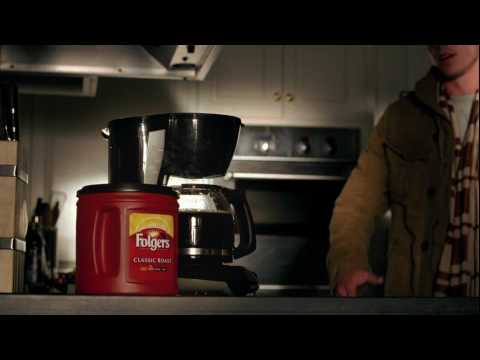 3) EVERY single product it seems is wrapped up in a holiday wrapper, flavor or scent, in EVERY aisle of the store.
I LOVE the holidays.  I get ridiculously bouncy and silly this time of year.  I've been known to paint my nails like a candy cane, wear santa hats, watch holiday movies all year long.  I am that girl.  From getting ready for Thanksgiving dinner, to planning my Black Friday shopping adventures with Bill – yes…we are THOSE people.  The savings are great, but truly – we just love being out in the mess of it 🙂 I live for this time of year.
This however is my first holiday season being plant-strong.  I went to a certain big box store the other day and was ABSOLUTELY blown away by the amount of junk food, candy and more junk that was EVERYWHERE.  Now, I realize that most of the food department is unshoppable for me any day of the year, which is fine and I generally don't even notice how much junk there really is.  But this particular day, I think they had just unwrapped every carton in the warehouse and put it out for sale.  From the dairy aisle to the dog bones, everything was swathed in holiday colors.
That particular store had FIVE (5) entire aisles of holiday wrapped, candy, snacks, gift packs, and other special seasonal items that we buy the rest of the year, dressed up for the holidays.  Again in the sandwich bag aisle, the air freshener section and the dog treats – all of it with holiday marketing all over it. I know the dog in my life cares about the holiday print on the package of his rawhide bones :p I am surprised there wasn't a special limited edition fabric softener scented like pine trees and snowflakes.  Maybe next year?
As I weaved through the store, overwhelmed by the glut of holiday marketing, I stopped for a moment in the intimates department surrounded by candy cane striped panties and snowflake printed knee socks.  To be completely transparent, I own a pair of said snowflake socks.  I thought about holidays past.  My Thanksgivings and Christmases of old.  I have vivid memories of silly things, sentimental things, special moments, crazy mishaps, and other such adventures.  What was always so special about these times was the family members involved in the memories.  It wasn't the red and green foil wrapping on the candy kisses that made it special.  It was the time spent together.
I wandered about the store a bit more remembering my sister and I listening to the top 100 carols of all time while trying to go to sleep.  Giggling and singing, trying to guess what our presents would be.  I paused at the check out lane to sniff the holiday air fresheners, mmm cranberry frost, no wait nutcracker dance, ooohhh holiday cookie! ….wait…do I really want my house to smell like cookies? I settled on eucalyptus pine shimmer. A safe non-threatening scent.  I recalled as I pushed my cart out to the car, my Mom making my sister and I wear long floral dresses that year, like Holly Hobbie dolls.  How our posed photo in front of the tree had us anything but smiling – as kids are apt to do. I made it out of the store, without buying a holiday treat wrapped up in limited edition foil, well…except for the candle 🙂  I was saved by the memories of what the holidays really are about, family.
Brace yourselves for the onslaught of holiday covered wrapped dressed limited edition flavored scented and bedazzled ridiculousness that's out there.  Think about holiday memories of old when tempted while out shopping.  Eat before walking out the door to shop.  Carry plant-strong snacks in your purse.  Going on an all day holiday extravaganza shopping trip? Pack a cooler to leave in the car with a great plant-strong lunch, ready to revive you.  Go for the snowflake socks before the holidrizzle kettlecorn.  Nourish yourself.