A few weeks ago I got this e-mail:
"Hello, My name is Nancy I am 74 years old. I live on a fixed income and I am disabled. I have diabetes (type 2), and a bad heart. I am very limited in what I can do. I can't cook anymore, or cut up vegetables. I want to be healthy, please help."
My response to Nancy was that I was so proud of her for wanting to become healthy, and that despite that she has some difficulty getting around, chopping vegetables or even cooking, I was sure we could help her figure something out.
I went through ways that she could eat healthier, despite her limitations. First, we found a grocery delivery service for her that doesn't charge over a certain amount. Second, we picked out things that she would not have to prepare. It was mostly all frozen food, oatmeal, some cereals, all things that she only needed to open a bag and heat up in a microwave.
Even some of that was hard for her. The easiest things were the steamed bags (frozen and not frozen). We found that steamed brown rice and steamed (packaged) potatoes were the most simple things for her to prepare, and provided a good source of calories for her as well. She didn't have to wash the potatoes, poke holes in them or even put them in a microwave safe dish, same with the frozen brown rice.
After 2 weeks Nancy wrote this to me:
"Well dear, my blood sugar in the morning was 132. I am happy, because when I wrote to you before it was always near 250 when I woke up. I think I've lost some weight, because my pants are a little loose. I am glad that being healthy isn't as hard, and I don't have to chop up lettuce and carrots all day long."
Nancy's story is not unique. There are 1000′s of people who have a hard time either being able to prepare food, or sometimes being able to afford it. And, beyond that, there are 1000′s of people who just need eating healthy to be easy. They need it to be a no-brainer. For some that means being able to prepare a meal without chopping, dicing, processing, following a recipe. For some that means that they just need to throw something in the microwave for a few minutes, and not even concern themselves with turning on an oven. It would be nice to think that every persons situation is perfect and ideal. That we could all just go and pick our vegetables from our farm out back, that we could spend time preparing, cooking, chopping to make gourmet meals. And maybe, that is your situation, but for most that is not what they are faced with.
When I started eating this way I was morbidly obese with out of control diabetes that had lead to some serious complications in my feet and legs. I was tired most of the time, and I was severely depressed. It took me so much effort to even want to get out of bed most mornings. I needed this to be simple. For a while, I stuck to my microwaved oatmeal, microwaved brown rice, cans of beans and vegetables.
Now, there are people that might harshly judge me for doing that. "You use a microwave?!" "You used canned beans?!" "You didn't check to make sure every thing you bought was gmo free and organic?! You didn't eat local?!"
The reality is, that all of that potentially saved my life. The microwave, the non-gmo/non-organic food, the cans of beans. I still got well. I did not become more sick. I was virtually off all my insulin (over 200 units per day), I was losing weight, my blood pressure dropped into a normal range, an infection that could have cost me part of my leg cleared up, all while consuming things that many people would gasp at.
And you know what? I still use a microwave, I still used cans of beans, I use TONS of frozen vegetables. Sometimes my fruit and vegetables are non-gmo/not organic. And guess what? I'm still getting healthier and healthier.
Recently we ran an article about how to shop plant-strong at Walmart. It was written by one of our brilliant interns. I was honestly surprised by the backlash we got from the article. It was shocking to see how many people were so quick to judge those who shop and work there.
And then we got this e-mail:
"I'm an single mom with 2 young kids. I work at Walmart, full time, and have been there for 11 years. I really like my job actually. Yes, money is tight, like it is for anyone else. I've applied to other jobs and they all pay less than what I'm making. I was really upset when I read the comments by your fans on the article on Walmart. No, it's not perfect, but it's a job, and I'm fortunate, many people don't have one. Your article was very helpful to me. I'm obese, and I have type 2 diabetes. I have been struggling to know what to buy, and I work at the store! For the first time in 11 years I was able to go and shop and buy all healthy food. I know that people don't like Walmart, but for me that is my only option. I wish I wasn't made fun of and mocked for shopping or even working there. Thanks for knowing that not everyone can afford to shop at fancy stores, I think I can get healthy just fine shopping at Walmart still, even though people might hate me for it."
I was really sad to see this e-mail. I spent a few years working with people who were struggling. I was always shocked by the harsh judgement those people would get from society. Honestly, for the most part they were doing all they could to make a better life for themselves. Like my family, when I was growing up. We struggled greatly, despite that my father worked a few jobs. We relied on help from others, a lot. I can assure you that the number one priority for my parents was not to shop at fancier stores and to make sure all of our food was organic, it was simply to feed us so that we did not starve.
And the reality is that a lot of Americans are in that situation. In order to change the health of this country it is going to take ALL sides. It's going to take people knowing how to shop at Walmart. It's going to take people knowing how to make a perfectly healthy meal in a microwave. Over the next several decades we can start dealing with some of the other issues. But those issues, seem to be more of distractions at the moment, rather than things that will actually solve our health crisis.
We need to focus on the bigger picture for a little bit. We need to practice kindness in the way we interact with others. If someone shops at Walmart, doesn't use all organic food, can't shop at their farmers market, is unable to chop vegetables, doesn't have an oven, they should not be made to feel like they cannot be healthy.
There is a great analogy I used to hear a lot in Church when I was growing up. It went something like this:
A man was stuck on his rooftop in a flood. He was waiting for help. Soon a man in a rowboat came by and the fellow shouted to the man on the roof, "Jump in, I can save you." The stranded fellow shouted back, "No it's ok, I'm waiting for something better to come along!"
So the rowboat went on.
Then a motorboat came by. "The fellow in the motorboat shouted, "Jump in, I can save you."
To this the stranded man said, "No thank you, I'm waiting for something better to come along!"
So the motorboat went on.
Then a helicopter came by and the pilot shouted down, "Grab this rope and I will lift you to safety."
To this the stranded man again replied, "No thanks, I'm waiting for something better to come along!"
So the helicopter reluctantly flew away.
Soon the water began to rise and he didn't have a way out, he couldn't figure out why nothing better had come along – when a voice whispered "you were sent a rowboat, a motorboat and a helicopter! What were you waiting for?!"
The point is, that how we solve this health crisis might not look what we want it to, it might not be pretty, or perfect, or even all at once. Let's look for ways that we can solve things, help people, even if it is not the "something better" we're waiting for.
Let's lift others up. Let's attempt to cheer people on in whatever step in the journey they are on. Let's find things that make being healthier, easier for most people. Not one of us is perfect, we all have work to do. And I'm sure that even if whatever it is you are most passionate about, you were not born with that idea, it developed, you learned, you grew, and you worked on over many years.
It's time we focus on the big picture, and it's time we start encouraging people where they are, rather than putting them down for even trying.
But back to Nancy. What I didn't tell you about those steamed, packaged potatoes was that I had sent the link to the product along to Dr. McDougall (who we all know LOVES a potato). I thought it might be helpful for people who might be in Nancy's situation or just people who need things to be a little bit more easy. He posted it on his facebook wall. And I was absolutely shocked to see the hate and judgement projected over a bag of steamed potatoes. People saying that he sold out, calling him all sorts of names, putting down people who would ever think of touching a bag of steamed potatoes.
And let us not forget that because of Dr. McDougalls work, advice, events, books and more he has saved what I'm sure is 1000′s of lives in the past few decades. Yet, this post suggesting that people buy a bag of pre-washed, steamed potatoes that you microwave, and people were ready to dismiss all of his work.
This product, which might not be perfect in everyones eyes is what Nancy is basing most of her meals off of, and is becoming a healthier person because of it, it could even have a part in saving her life.
We love teaching the plant-strong message, but we hope that along with it comes a message of being kind-strong as well. So before you comment on a facebook post, respond to someones question on a site or in other social media setting, ask yourself it is something that is kind and encouraging. Remember that it could be someones first time even interacting with a page or a website, let's make sure we are welcoming people, no matter where they are in their journey.
For more on the potentially dangerous distractions we are facing, please watch this lecture by Dr.McDougall: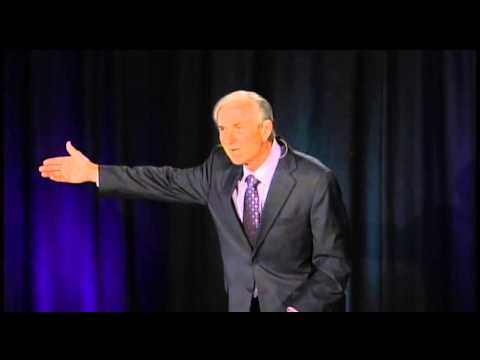 And be sure to read this great article by Jeff Novick, MS, RD about triaging your health. Jeff goes through the real picture when it comes to what is most important when it comes to your health.